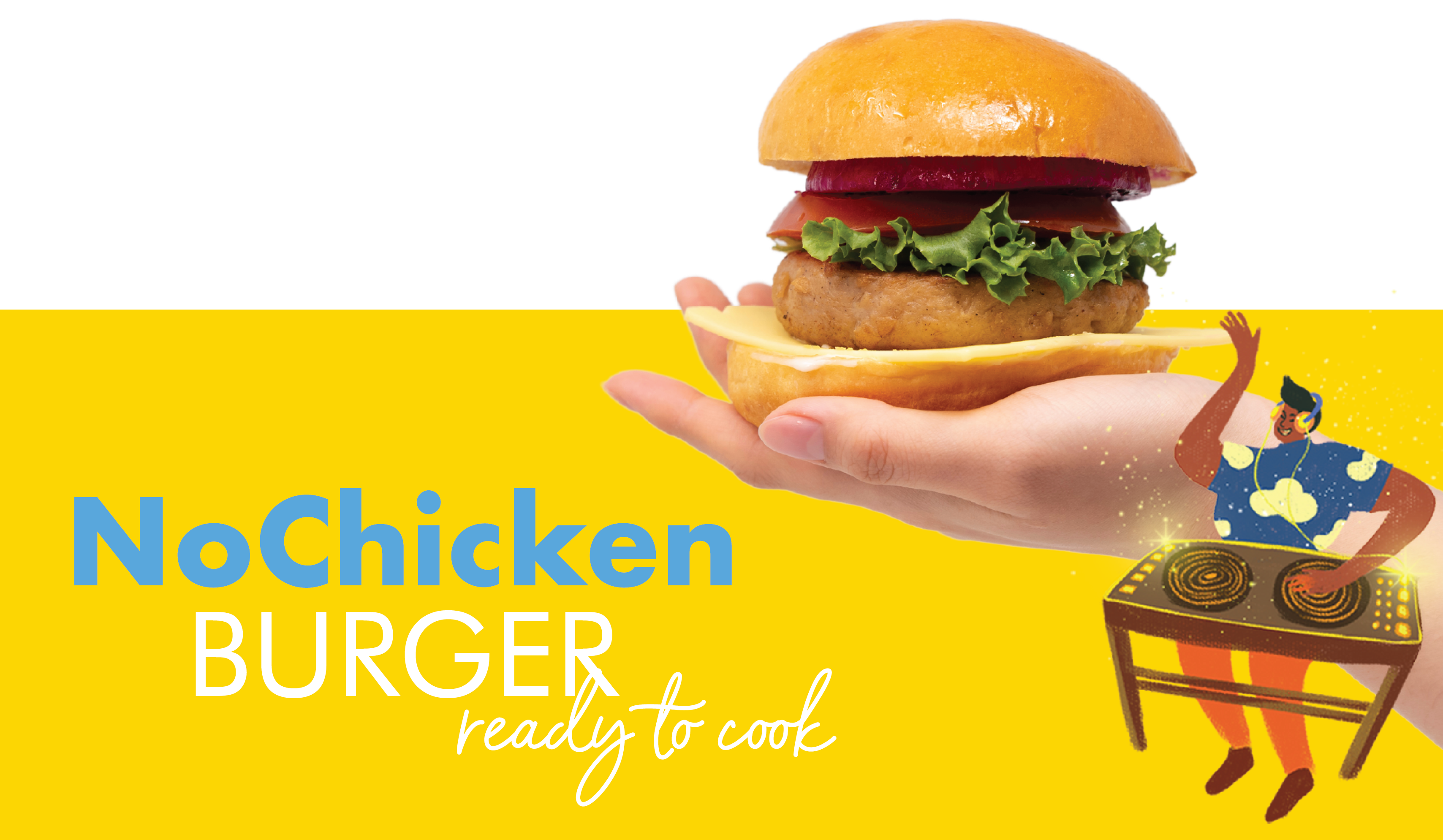 NoChicken Burger is the one that makes us proud and makes our guests drool. It has that texture of the "white meat". Take a big bite and the flavor will linger in your mouth. You can also cut it up and toss it into a salad or wrap, or any other favorite dish of yours.
Most importantly, you won't be able to tell that you are having plant-based chicken. It is that good!

Our NoChicken Burger is Non-GMO Project Verified and Certified Plant Based.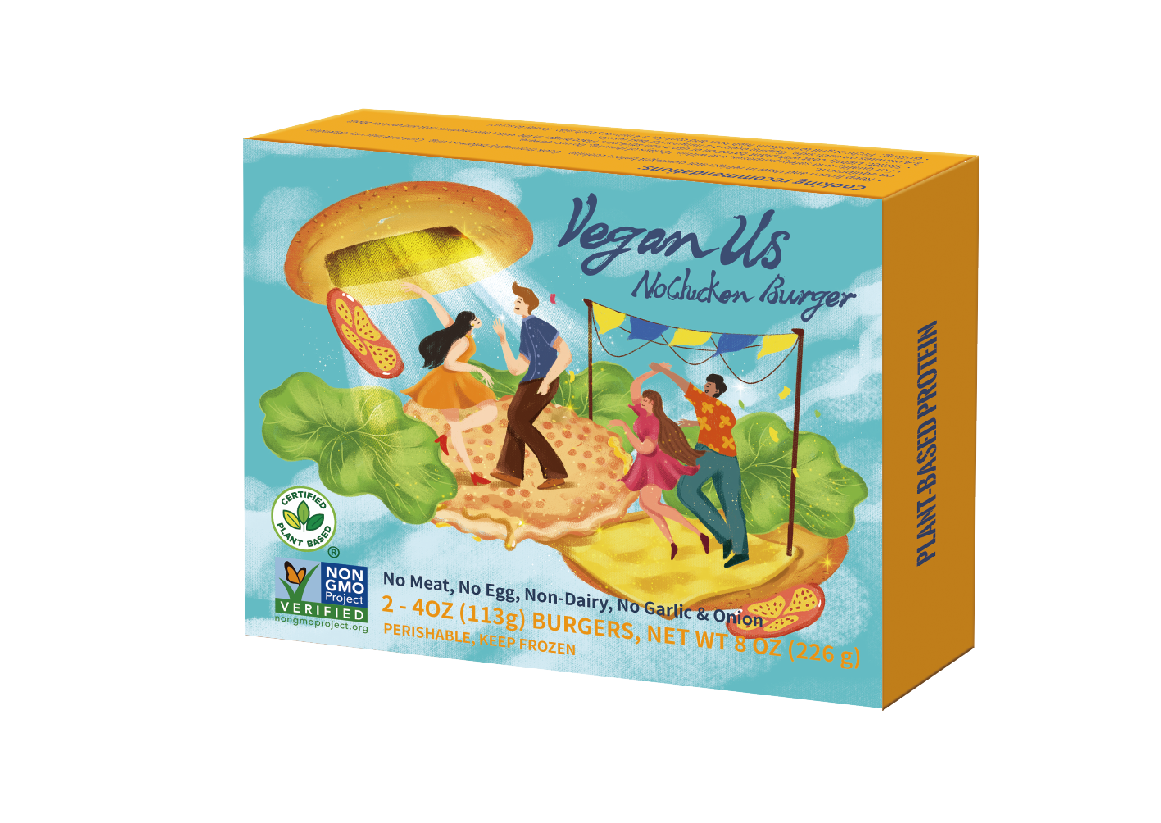 No

Meat

No

Egg

No

Dairy

No

Garlic or Onion

No

Trans Fat

No

Cholestrol





Water, canola oil, textured vegetable protein (soy protein, defatted soy flour), modified food starch, methylcellulose, yeast extract, sugar, I+G, white pepper, rice vinegar, vegan flavor, black pepper.

Contains: soy and wheat.
Serving Size: 1 of 4 oz Patty (113g)
Servings Per Container: 2
Amount per serving
Calories 310
Total Fat: 24g | Daily Value: 31%
Cholesterol: 0mg | Daily Value: 0%
Sodium: 430mg | Daily Value: 19%
Total Carbohydrate: 10g | Daily Value: 4%
Protein: 13g | Daily Value: 26%
Vitamin D: 0mcg | Daily Value: 0%
Calcium: 620mg | Daily Value: 48%
Iron: 1.9mg | Daily Value: 10%
Potassium: 170mg | Daily Value: 38%