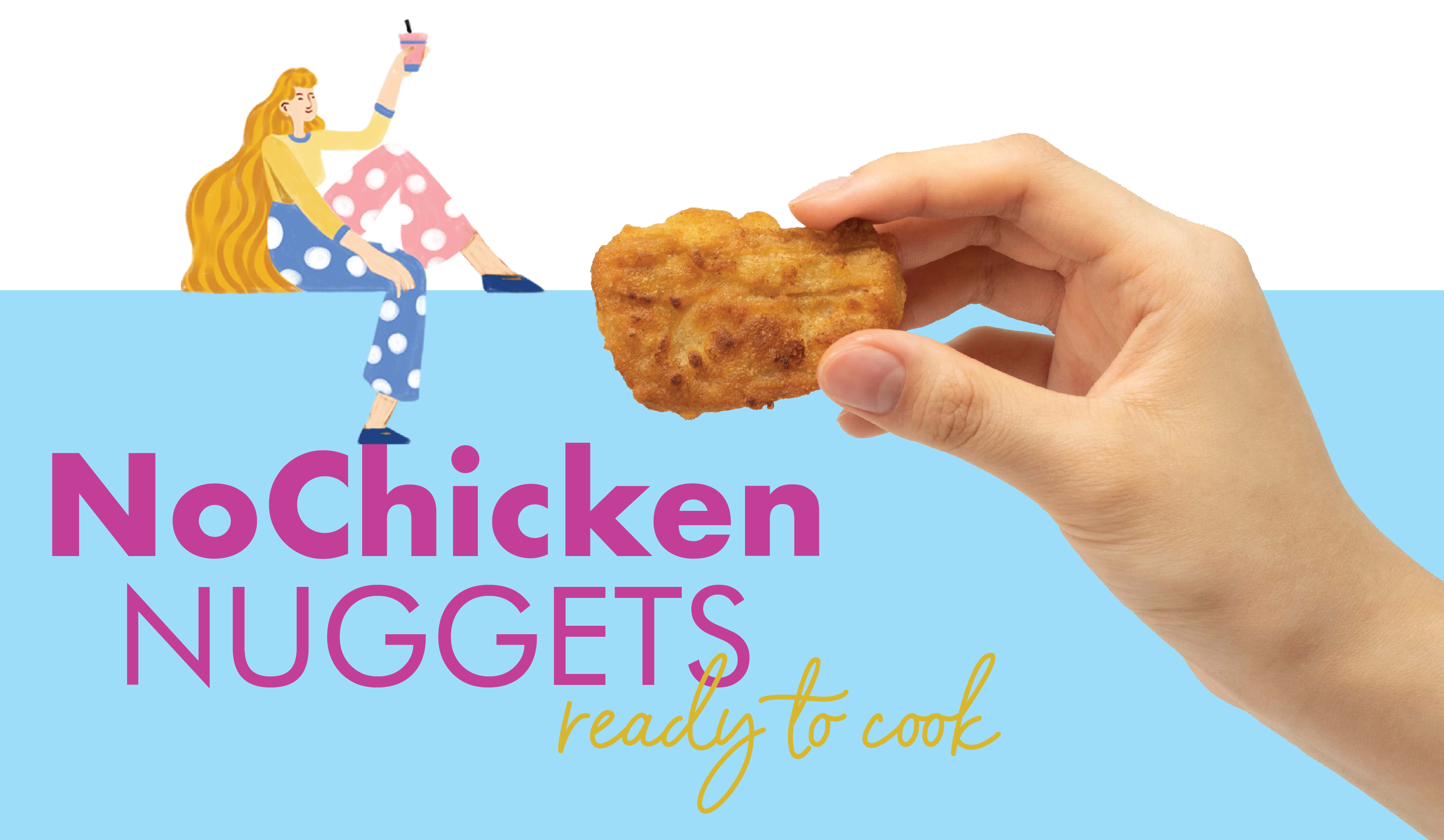 Need we say more? I guess yes, at least for VeganUs nuggets. They are different from all the other plant-based nuggets you can find in the marketplace - tender, chewy, and tastes better than the real thing! They can be cooked and served in a million ways: air-fried, pan-fried, microwaved, you name it. The one thing that won't change? They will come out delicious. P.S.: Great companion for VeganUs burgers!

Our NoChicken Nuggets are Non-GMO Project Verified and Certified Plant Based.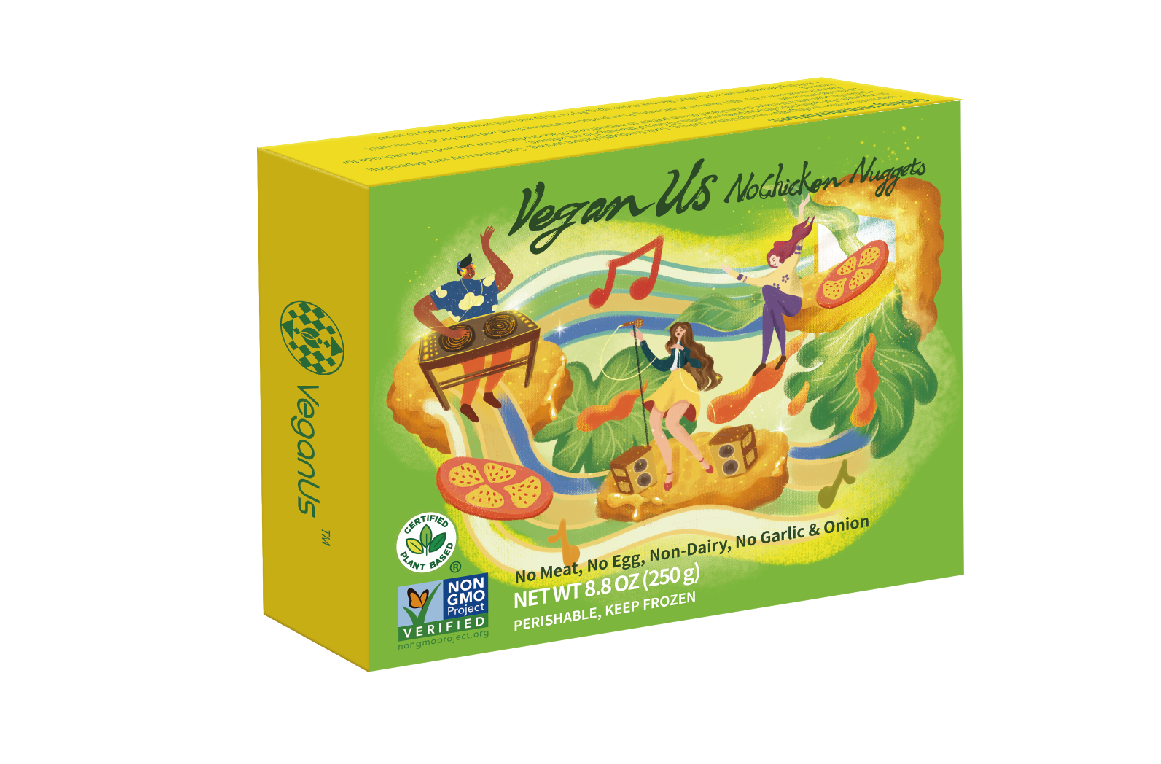 No

Meat

No

Egg

No

Dairy

No

Garlic or Onion

No

Trans Fat

No

Cholestrol


Water, textured vegetable protein (soy protein, defatted soy flour), canola oil, wheat flour, corn flour, tapioca starch, methylcellulose, modified food starch, I+G, yeast extract, salt, vegan flavor, sugar, gum arabic, sodium bicarbonate, black pepper, white pepper.

Contains: soy and wheat.
Serving Size: 1.76 oz (50g)
Servings Per Container: 5
Amount per serving
Calories: 130
Total Fat: 9g | Daily Value: 12%
Cholesterol:0mg | Daily Value: 0%
Sodium: 240mg | Daily Value: 10%
Total Carbohydrate: 8g | Daily Value: 3%
Protein: 4g | Daily Value: 8%
Vitamin D: 0mcg | Daily Value: 0%
Calcium: 25mg | Daily Value: 2%
Iron: 0.8mg | Daily Value: 4%
Potassium: 60mg | Daily Value: 2%